There's no point in gaming if you don't have a stable internet connection, period.
You can enjoy them offline or in campaign mode but modern games require internet connectivity for many reasons such as profile sync, storing game progress, etc. That is why it's important to have a stable gaming internet speed at all times.
Many gamers believe that Ethernet can do a good job in this regard. Although modern-day gaming routers do offer top-notch connectivity, still, Ethernet carries some perks that we can't overlook, and that is what we're here to observe.
Top 7 Reasons For Choosing Ethernet For Gaming Internet Speed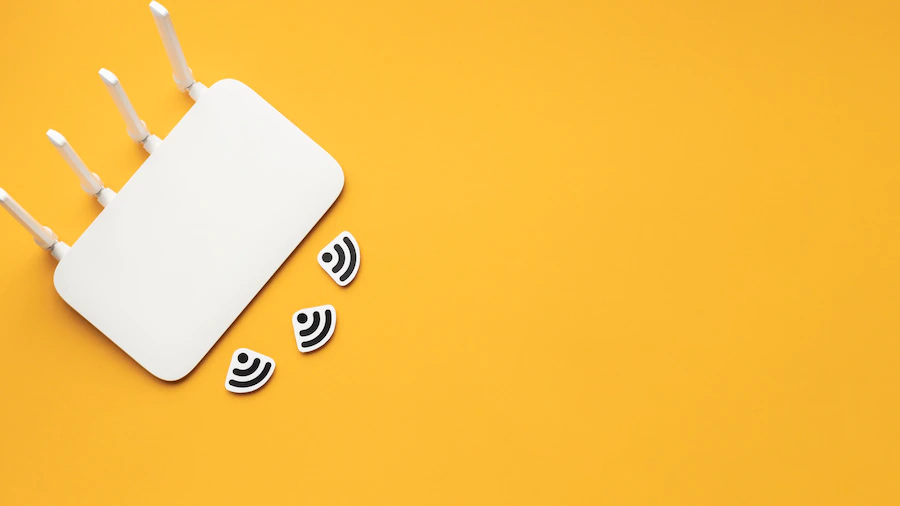 Let's take a look at 7 reasons why you should use Ethernet to ensure good internet speed for gaming:
1. Speed
The first one is pretty obvious; using Ethernet does provide you with good speed and stability in the connection. However, for this to happen, you must have a reliable internet provider that offers top-notch internet speed without any throttling.
Throttling is the intentional changing of the speed to accommodate users on a single network. If you don't want this, then we suggest checking out Windstream Internet. Not only does it offers throttling-free plans but the internet speed is lag-free and has minimal disruption too, which is essential for smooth gaming internet speed.
2. Reliable and Uninterrupted
The point of a gaming internet is to ensure there's no interruption. Even if that's possible with a Wi-Fi connection, there's no problem. But with Wi-Fi, you're bound to face disruptions with signals, coverage, and other related factors.
On the other hand, using Ethernet will make it easier to enjoy uninterrupted connectivity. You don't have to bother changing places of your internet device just to get better signals. Additionally, you don't have to buy extenders too.
You can go for powerline adapters since they allow you to use Ethernet via electrical cords. Thus, in this way, you can use Ethernet without having a web of cables spread across your place.
3. Efficiency
In terms of efficiency, Ethernet takes precedence because modern cables consume less power and makes connectivity far easier than in the early days. Most commercial users often go for these cables to minimize power consumption for on-site connectivity.
If you want, you can go for these or even ask your internet provider to provide you with the best Ethernet cable for your connection. Doing so will make connectivity smooth and reduce power consumption too.
4. Better Data Transfer
A good reason to choose Ethernet for your gaming internet speed is that it allows you to enjoy better data transfer alongside good speed.
When you're using Wi-Fi, the flow is disrupted due to signal flow that is affected because of several reasons such as the presence of electrical equipment, a router placed in a closed space, etc.
In addition to this, using poor-quality coaxial cable will do the same since there's a lot of noise during data transfer. Noise is the signal disruption, which when higher, mitigates the flow of data.
But if you're using a good quality Ethernet cable, then you'll be able to enjoy fast-speed data transfer. The better the quality of the cable the higher will be the speed. However, quality-made Ethernet cables are expensive too; but you'll certainly find one for domestic purposes easily.
Ethernet is far better and safer than a Wi-Fi connection
5. Better Security
Compared to wireless connectivity, using Ethernet is safer when it comes to having a secured internet connection for gaming. You don't have to worry about users connecting to your connection or even your connection being visible to others.
When you're using Wi-Fi, you need to mask it so that it doesn't show up to others. Since the SSID won't be visible to other users, the risk of becoming a target of hackers will be reduced too.
Also, Ethernet makes it easier to join a connection without having to fight for it. Using Ethernet with a static link will make it easier for you to enjoy a smooth gaming experience without having security issues.
6. Better At Saving Money
When you're setting up a network at home, you need to ensure that every component important for the network is opted for. You can go for a normal range Wi-Fi router; however, using this will not make your internet connectivity smooth.
In addition to this, going for a gaming Wi-Fi router is another option that you can choose. However, these are expensive and you will have to spare some extra bucks to get one for your network for sure.
That is why going for Ethernet connectivity is the safest option. It makes it easier to set up the right network for gaming without going overboard with your expenses. Plus, you can keep your gaming on Ethernet and choose Wi-Fi to connect additional devices.
7. No Need For Data Encryption
Wi-Fi connections need data encryption. This is to protect the users logged on to the connection. If data encryption isn't done, hackers can attempt and get access to the users connected to it. However, with Ethernet, it doesn't happen since there's only one user connected via it.
Even if a hacker wants to attempt to hack, he'll need to attack the primary hub/ switch to access the entire network.
Therefore, we can say that it's better to have an Ethernet connection for your gaming internet instead of a Wi-Fi connection.
Closing Thoughts
When it comes to gaming internet speed, we can truly say that using Ethernet is far better and safer than a Wi-Fi connection. However, if you want, you can opt for modern gaming routers too that provide additional security and performance needed for reliable internet connectivity for gaming.
Additionals: