A successful business should invest in technology. It should have reliable broadband. Among other things, business broadband helps your business communicate with customers and share information with key stakeholders. However, it's important to select the right option for your business.
Don't make the following mistakes when selecting business broadband.
Typically, the term broadband is used to refer to internet connections. Broadband, unlike its older dial-up counterpart, is faster and more reliable. As a business owner, you should choose the right bandwidth.
Among other things, a reliable bandwidth will help you achieve seamless communication. According to experts, a good bandwidth should offer more than 256 kilobytes of speed.
Unlike dial-up connection (which requires to be turned on and off), broadband is on all the time.
9 Prime Mistakes One Should Avoid While Choosing A Business Broadband
1. Don't Think Short Term
Don't choose a short-term solution. Choose a solution that will help your business thrive for years to come. Thus, look beyond the price.
An effective long-term solution gives you peace of mind. You can use your time to focus on important elements of your business.
A long-term deal enables your business to run smoothly. It streamlines the communication within your company.
A good marketing strategy requires effective communication. Thus, take your time. Choose a deal that will help your business achieve its goals.
2. Wrong Bandwidth size
Choosing the right bandwidth length is important. Remember, different businesses have different bandwidth requirements. Evaluate the requirements of your business.
Think about the downloads and uploads. Do you want to use VoIP? How many employees do you have? Does your business heavily rely on the internet?
If your business doesn't require much internet, choose a lower bandwidth. However, if it must use a lot of data to operationalize its activities, go for a larger bandwidth.
3. Wrong Equipment Selection
Purchase the right equipment. Wrong equipment will cost your company. Choose a scalable system. It should expand your business's future growth needs.
Choose a system that can serve you more efficiently. Think in terms of long-term solutions. Choose network equipment that can accommodate your future expansion goals.
4. Not Having A Backup Plan
One of the main concerns of broadband is downtime. It can be deadly when it comes to the operations of any business.
That's why you should pay close attention to backup plans when selecting a business broadband plan.
Businesses that require internet to operate can hugely suffer from downtime. For instance, processing credit cards from customers requires the internet. Downtime can mean suspending operations.
Don't choose a plan that doesn't offer backup plans. It will hurt your business and lead to huge losses. Having a backup plan will cushion your business during downtime. Consider setting up a backup that can run on cellular.
Ask the provider to show you backup plans. Ask about the fees that relate to backup plans. Avoid providers who aren't willing to share details regarding their backup plans. Everything should be in writing. Test these downtime backup protocols.
5. Not Thinking About Security
Don't choose the broadband that offers insufficient security features. Remember, things like Wi-Fi are prone to cyber security attacks.
Huge broadband should have sufficient security features. For instance, encryption features protect users in your system from cyber-attacks.
The provider should have sufficient security layers to protect your business. These layers protect your broadband against unauthorized people. Use a system with secure hardware.
6. Not Using Dedicated Internet Access-Based Protocol
A good bandwidth should make it easy to share internet connectivity. Remember, staff members need to collaborate for easy communication.
That's where a dedicated internet access-based protocol comes in. Pick a dedicated fiber solution. These solutions deal with issues like slow internet connectivity and other technical issues.
For stable, reliable, and fast connectivity, choose business-only broadband. This option address website crash-related issues.
7. Not Researching
The broadband industry houses thousands of providers. Choosing the right provider can be challenging, especially if you are new. However, doing research can help you get the right provider.
Use Google search when choosing a broadband provider. Read reviews from past customers. Consider requesting testimonials. Reviews will tell you the kind of provider you are about to partner with.
Avoid sites with numerous unresolved issues. Pay close attention to the customer care desk of each provider. Stay away from providers with a lot of negative reviews. Complaints mean that the provider offers unreliable services.
8. Not Considering Technological Infrastructure
Don't fail to consider the technical infrastructure available. Remember, connectivity is an important aspect of running any business.
Also, you need a plan that will support the expansion of your business in the future. Choose a plan that comes with excellent technical infrastructure.
Choose a provider who uses dark fiber services. These providers have the right technical capability to help your business expand in the future. Select a provider who employs the lat4est technology.
9. Not Reviewing Service Level Agreement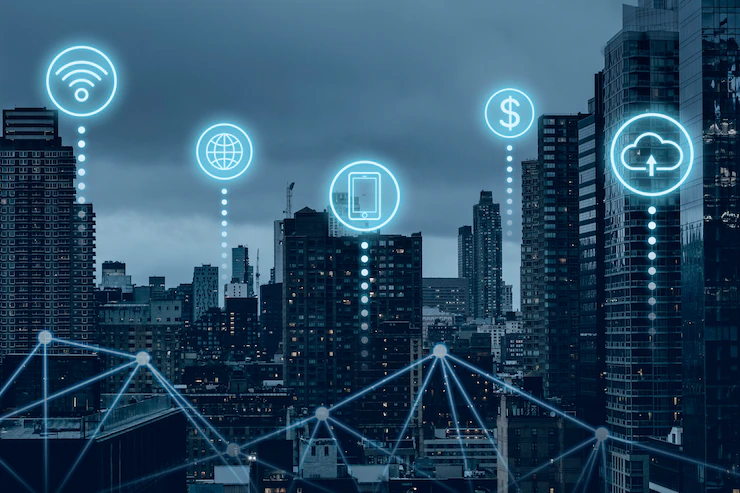 Before signing up a contract, read the service agreement. The agreement details key things regarding the contract. Things like bandwidth and terms and conditions are captured in the service agreement.
To be sure that you are getting the value for your money, read the service agreement. Check the details. Ensure that what you have agreed is captured in the agreement.
Pay close attention to the connectivity of that broadband. Also, don't fail to check the efficiency of that broadband.
Key Factors
Communication is an important aspect of running any business. Effective communications entail sending the right information at the right time.
It streamlines workflow within an organization. Communication allows issues to be resolved in real-time. Customer grievances can be solved on time.
Broadband can help your company achieve effective communication. However, choose the right broadband for your business. Choose reliable broadband. Get your broadband from a reliable supplier.
The Bottom-Line
As an essential part of any successful business, broadband will streamline your business's operations. It helps you communicate faster.
Sharing of information via broadband is quick. As a business owner, it's important to invest in the right broadband. Don't make the above mistakes when choosing your business broadband.
Read Also: