Ramadan is one of the holy events that go through the whole month. It signifies prayers, fasting, spiritual reflection, and others. However, it is not complete without having some mouth-watering recipes. Some delicious foods are always common, making the month more special.
If you are reading this article, you want to find out some of those delicacies and how they are cooked. We will help you find the best recipes and cook them all by yourself. Don't worry; you are in the right place to find out about the best foods. Stay tuned with us till the end to learn everything in detail and make your Ramadan 2022 special.
What Are The Best 5 Ramadan Recipes To Try In 2022?
There are plenty of recipes available that you can try in Ramadan 2022. We have tried to handpick the best and most unique ones among them to help you get the best experience. Make sure to go through all of them to have a very good experience in this holy month. It might seem very hard to cook all of these dishes. We are here to help you out and provide you with the best guide during Ramadan Kareem.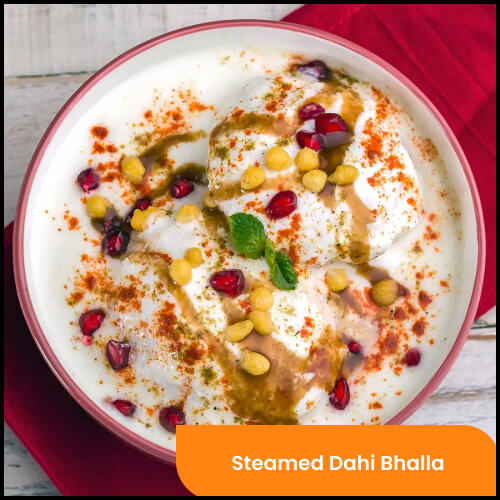 1. Steamed Dahi Bhalla 
One of the dishes you must try this Ramadan 2022 is the Steamed Dahi Bhalla. The recipe is fully gluten-free, which makes it perfect for all people. So, even if you're on a diet, you can try this dish to have a very good experience. One of the best things about this dish is that it is healthy and easy to cook. 
The bhallas are steamed instead of getting fried. You can easily create the bhallas with the help of urad dal and moong dal. Don't forget to pair them with fresh dahi and awesome spices to enhance the taste. You can look at the Ramadan 2022 dates and cook this healthy meal to maintain your diet. 
2. Grilled Chicken Salad
If you would rather like to have some chicken, this is the best recipe. Grilled chicken salad is a favorite of many people that helps them get a very good eating experience. Salads do not need to be always made with fruits, vegetables, and nuts.
There are some other ingredients that you can use as well to make them tasty, like chicken. It is very easy to make and comes with plenty of health benefits. If you are maintaining a strict diet plan, this is one of the dishes that you must try. This is one of the most common foods that many people try during iftar time.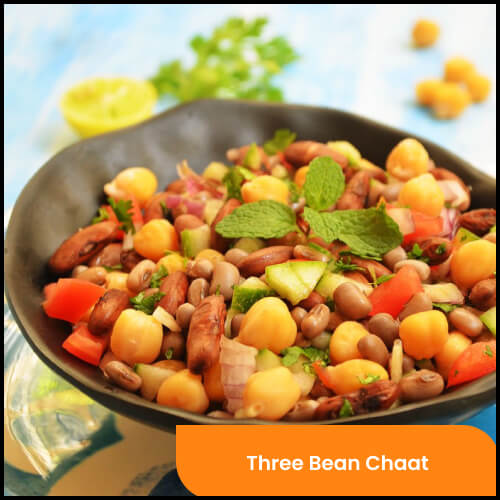 3. Three Bean Chaat
This is one of the most exciting Ramadan for many different reasons. However, the most important reason is the pandemic. After the pandemic, this is the first Ramadan celebrated without barriers or restrictions. So, unleash your inner foodie on Ramadan 2022 and make your iftar special with three bean chaat. 
As the name suggests, it is a chaat made using three different kinds of beans. These three include chickpeas, kidney beans, and green beans. They are prepared together with tangy lemon juice and mild spices. If you are concerned about eating junk foods, this one is the perfect food for your iftar time.
The food is packed with proteins and packed with nutrition. So, if you know when does Ramadan start 2022, start cooking this recipe in advance. 
4. Minced Chicken Rolls Wrapped In Spinach Leaves
Do you know when is Ramadan 2022? Yes, it is in April, and it is the perfect time to think about healthy food choices. Vegetables are necessary if you need to stay hydrated from this humid temperature. 
That does not mean you have to give up on chicken. On the contrary, "Minced Chicken Rolls Wrapped In Spinach Leaves" is the best option for you. While it gives you a mouth-watering taste, the vegetables also help you to stay hydrated all day long.
Compared to normal rolls, this one is made differently. Marinated chicken is mixed and spread on spinach leaves to steam. Try it with any flavored sauce you like to have a very good eating experience.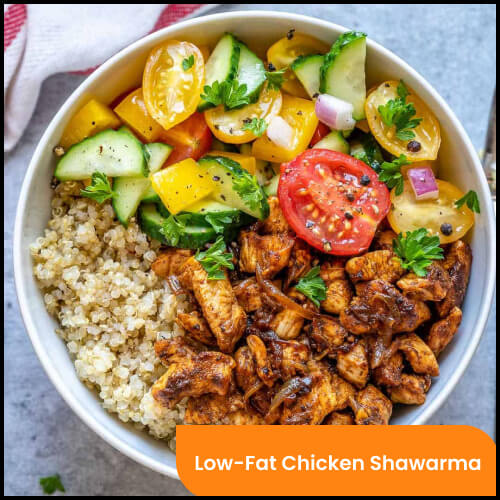 5. Low-Fat Chicken Shawarma
You do not need to give up on different tasty foods just because you are on a low-fat diet. For example, there is low-fat chicken shawarma available that you can try to have a very good experience with. Make sure to try it once in your Ramadan to make the iftar special. 
The dish is made using pan-fried chicken with plenty of vegetables that help to stay filled for a long time. So, it is something that helps you to provide taste and stay filled for a long time to spend your Ramadan fasting without issues.
Frequently Asked Questions
Q1. What Is The The Best Food To Start Iftar With?
The list of the best foods to start iftar with includes milk, beef, eggs, fish, yoghurt, cheese, and poultry. They are high on proteins and come with a lot of benefits. In addition, the low amount of saturated fats in meals like skinless chicken, fish, and turkey helps have a good and healthy iftar meal.
Q2. What Foods Are In A Healthy Iftar?
During Iftar, you need to choose foods that come with high protein, such as lean meat, fish, skinless chicken, low-fat dairy, turkey, vegetables, and eggs. Vegetables are a very rich source of protein and help hydrate your body. Vegetables like cucumber, tomato, lettuce, celery, and others are hydrating vegetables.
Q3. What Is The Healthiest Iftar?
To maintain a healthy Iftar, you can choose healthy foods during the month. For example, try to break the fast with dates or soup. While dates are a powerhouse of fiber that helps indigestion or constipation, soup helps to provide healthy protein from chicken and vegetables.
Q4. What Can You Cook For Iftar?
You can cook both healthy foods and tasty foods. But why bother when you can get both of them in one recipe. Here are some recipes that will help you to understand them. So, whether you are choosing a grilled chicken salad or low-fat chicken shawarma, you will get a very healthy and tasty adventure in Ramadan 2022.
Conclusion
Ramadan is here, and everyone is excited to enjoy the event. However, food is one of the most important parts of the whole celebration. So, you need to ensure that you're not compromising it. If you are reading this article, it means you want to find out the best foods to try this Ramadan 2022.
We have provided some common and most popular food dishes in this article. You can try them to have a very good eating experience. Most of them are healthy to keep you well and in the best shape. If you liked this article, drop a comment and share it with others.
More Resources: