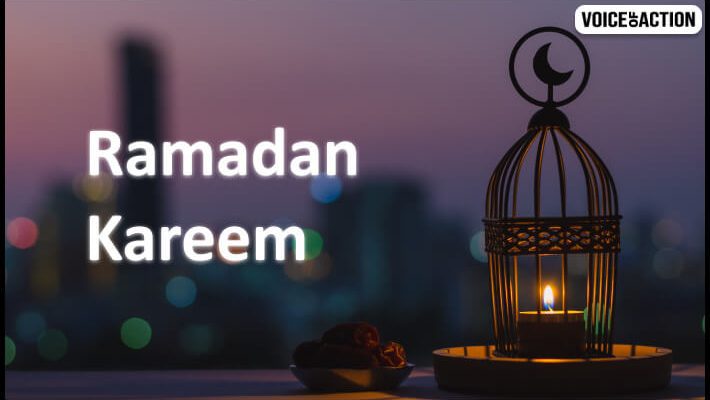 The first question we will be addressing is what does Ramadan Kareem mean?
Ramadan Kareem meaning is, of course, related to the holy month of Ramzaan. The word RAMADAN is also spelled and called Ramazan, Ramzan, Ramadhan, and Ramathan. It derives from the Arabic root R-M-Ḍ (ر-م-ض), "scorching heat." In classical Arabic verb, it means "ramiḍa (رَمِضَ)" meaning "become intensely hot – become burning; become scorching; be blazing; be glowing."
It's the ninth month of the Islamic Calendar, which Muslims worldwide observe as a month of fasting, reflection, and community. During this time, fasting from dawn to sunset is obligatory for all adult Muslims who are not:
Chronically Ill
Traveling
Elderly
Breastfeeding
Diabetic
Menstruating
A remembrance of Muhammad's first revelation, the yearly observance of Ramadan is regarded as one of the 5 pillars of Islam. Ramadan lasts for 29 to 30 days from one vision of the crescent moon to the next.
History Behind Ramadan Kareem
There is a strong historical background behind Ramadan Kareem….
Well, in 624 CE, the first Ramadan Kareem was observed. It was the 2nd year of Hijra, which is the beginning of the Islamic Calendar. It's theologically believed that during this time, Prophet Muhammad received revelations sent by almighty Allah through an angel named Gabriel. 
The Ramadan month is described in Quran as: "A guidance for mankind, and clear proofs of the guidance, and the criterion (of right and wrong). And whosoever of you is present, let him fast the month, and whosoever of you is sick or on a journey, a number of other days. Allah desires for you ease; He desires not hardship for you; and that you should complete the period, and that you should magnify Allah for having guided you, and that perhaps you may be thankful."
The Islamic lunar calendar determines the first and last dates of Ramadan. The table below explains the important dates:
| | |
| --- | --- |
| Beginning | It's the time of Hilal or the crescent moon which marks the beginning of Ramadan |
| Night Of Destiny | Laylat al-Qadar is the holiest night of the year. |
| Eid | Eid-al-Fitr denotes the closure of Ramadan and the initiation of Shawwal in the coming lunar month. |
Significance Of Ramadan Kareem
Ramadan Kareem actually means wishing someone a "generous Ramadan" which on the other hand refers to Ramadan Mubarak. Both Ramadan Mubarak and Ramadan Kareem are used as greetings with a slight difference in between. While Ramadan Mubarak is translated as "Have a blessed Ramadan," Ramadan Kareen means "May this Ramadan be generous to you." 
Importance Of Ramadan: Followers of the Islam religion believe that Ramadan practices preach them self-discipline, sacrifice, empathy, and self-control. They also think that encouraging actions like fasting enhances generosity, zakat (compulsory charity), and compassion for the poor. 
What Are The Best Ramadan Decorations?
Just like Christians decorate their homes during Christmas and Hindus do during Diwali, or Durga Puja, Muslims also do the same during Ramadan and Eid. The holy month is not only about prayers, fasting, suhoor, and Iftar meals, it's also about using special decorations. The two main elements of Ramadan decorations include Lanterns and red patterned colorful fabrics. A fusion of these two gives a bewildering reddish oriental theme.
Nowadays, with the advancement of online shopping, collections like Ramadan Pillows, home accessories, cake designs, mattresses, tablecloths, dresses, perfumes, and jewelry are used for blissful household ornamentation.
Top 20 Ramadan Kareem Wishes
Are you looking for some aesthetic English quotations for wishing someone Ramadan Kareem 2022? We have brought 20 wishes that will simply fill your mind with love, peace, happiness, and strength. You can also share them on social media platforms. 
Sit back, and take a note of these 20 Whatsapp Ramadan Kareem wishes…..
1. Sending you thoughts of peace and comfort this Ramadan!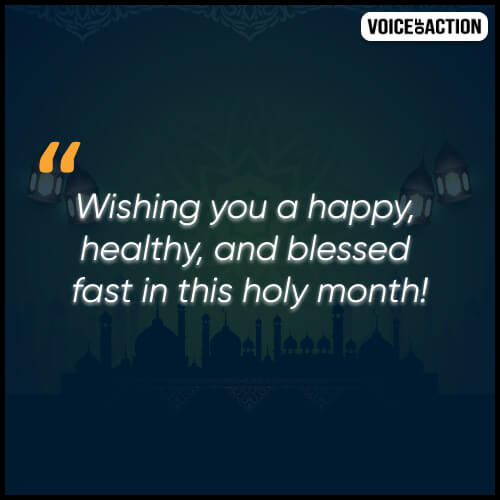 2. Wishing you a happy, healthy, and blessed fast in this holy month!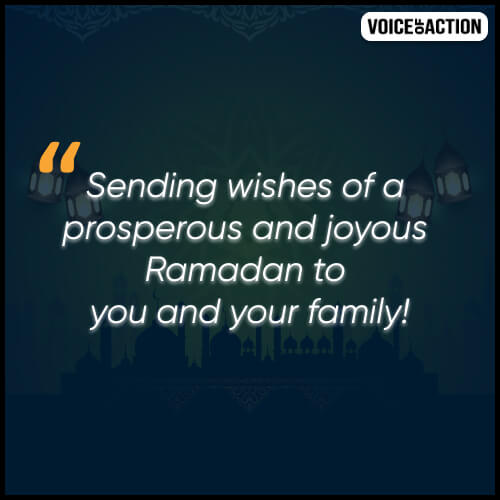 3. Sending wishes of a prosperous and joyous Ramadan to you and your family!
4. The blessings of Allah will fill your life with happiness and open all the doors of success now and always. Wish you a very happy Ramadan.
5. May this auspicious Ramadan bring you closer to Jannah!
6. In the final days of this happy Ramadan, may Allah answers your secret prayers, wipe away your secret tears, erase your secret brings, and lift you to the position you truly desire.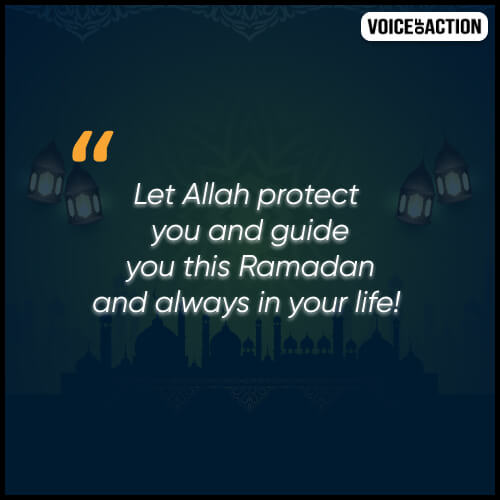 7. Let Allah protect you and guide you this Ramadan and always in your life!
8. Chaand has arrived and Ramadan celebrations are in full swing. I am wrapping my warm wishes in love hoping for the best Eid for you and your loved ones. May you enjoy this festive season with zeal and happiness.
9. Sending hopes for a prayerful and meaningful holy month!
10. May the holy month help you focus on your faith!
11. Ramadan is like a rare flower that blossoms once a year. Just as you begin to smell the fragrance, it disappears for another year. 
12. May your fast remind you of the abundance we enjoy every day!
13. May Allah bless you and those whom you love this month!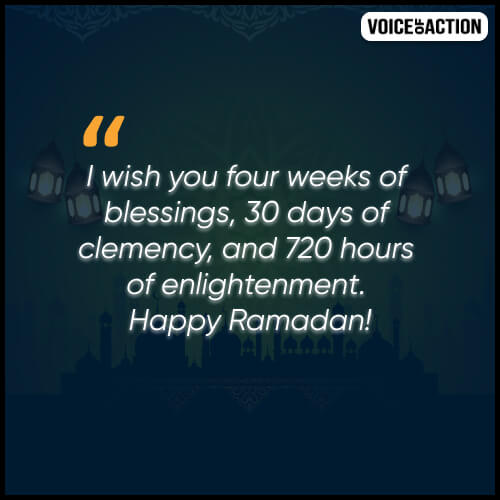 14. I wish you four weeks of blessings, 30 days of clemency, and 720 hours of enlightenment. Happy Ramadan!
15. Ramadan is like rain. It nourishes the seeds of good deeds. May Ramadan bring you closer to having your prayers answered.
16. May Allah accepts every little Dua you make at Iftaar!
17. I wish you a peaceful and joyful Ramzan. May Allah fill your life with the divine light of luck and joy.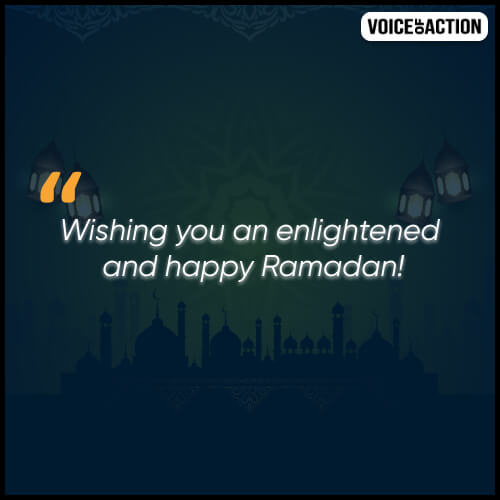 18. Wishing you an enlightened and happy Ramadan!
19. Forgive everyone even when they are unforgivable and enter the month of Ramadan with a pure heart. Wish you a gleeful Ramadan.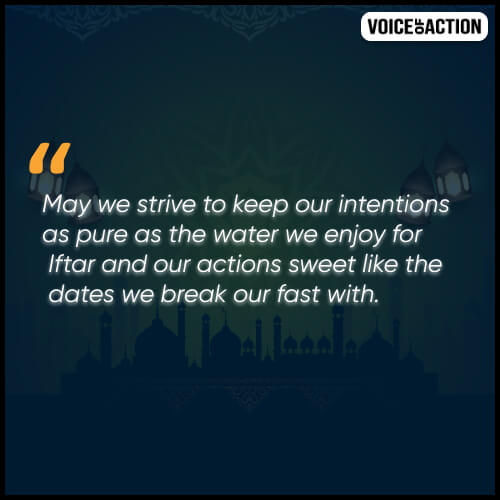 20. May we strive to keep our intentions as pure as the water we enjoy for Iftar and our actions sweet like the dates we break our fast with. 
Frequently Asked Questions
Q1. What Is The Meaning Of Ramadan Kareem?
Ramadan Kareem is a less used term than Ramadan Mubarak. It is translated as "Generous Ramadan." The expectation of generosity could be considered against the principles of fasting and prayers to God Allah.
Q2. How Do You Wish Ramadan Kareem?
You can wish Ramadan Kareem in different aesthetic ways. Here are a few examples that you can also use as WhatsApp Ramadan Kareem wishes:

• Sending you thoughts of peace and comfort this Ramadan!
• Wishing you a happy, healthy, and blessed fast in this holy month!
• May Allah bless you and those whom you love this month!
Q3. Can We Kiss During Ramadan?
Yes, you can hug and kiss your partner during Ramadan. In addition, intercourse is also allowed during Ramadan only if you are married. However, during fast, from dawn to dusk, you can't do all these things.
Q4. Can You Get Married During Ramadan?
Islam doesn't prohibit you from getting married during the month of Ramadan. In fact, you can get married on any day of the year. However, those who are fasting during Ramadan must refrain from drinking, eating, and intercourse from dawn until sunset.
Final Words
That's all about Ramadan Kareem. I hope you have got all the information you needed to know. All the 20 WhatsApp Ramadan Kareem wishes are crafted only for you and your friends and family. So do not forget to share this article with them and spread love as well as best wishes.
More Resources: