Looking for a gaming laptop can be a tough decision to make since there are so many factors to consider. Factors like the weight of the laptop, its specifications, performance, and most importantly – its price are essential to evaluate
However, Dell has made this more accessible with the introduction of the Alienware series of laptops. These high-end laptops have been some of the best performers in performance, design, and sales.
Therefore, if you are interested in spending for your next gaming powerhouse, I would recommend reading this Alienware X14 Review. Although a bit pricey, this laptop will satisfy your gaming needs and is one of the better overall choices for gamers.
Continue reading this review to find out whether this laptop fits your bill perfectly or not.
Dell Alienware X14 Specifications
The primary specifications of the Dell Alienware X14 2022 edition are:
Specifications
Description
Display
14" (1920×1080, 144Hz, 3ms)
Operating System (OS)
Windows 11 Pro
Processor (CPU)
12th Gen Intel Core i7 2700H with 4.7GHz Turbo
Graphics Card (GPU)
NVIDIA GeForce RTX 3060 6GB DDR6
Memory (RAM)
32GB LPDDR5 Dual Channel 5200MHz
Storage (HDD)
4TB PCIe NVMe SSD
Connectivity Ports
1xUSB 3.2 Gen 1 Port
1xUSB 3.2 Gen 2 Type-C Port2xThunderbolt 4 Port
1xHeadset Port
1xHDMI 2.1 PortWiFi 6EBluetooth 5.2
Dimensions
0.57"x12.66"x 10.34" (HeightxWidthxDepth)4Lbs (Weight)
Peripherals
1xZonal RGB KeyboardMicrosoft Premium Precision Glass TouchPad720p 30fps webcamDual Array Mic
Battery
6 Cell 80Wh Lithium-Ion Battery
Display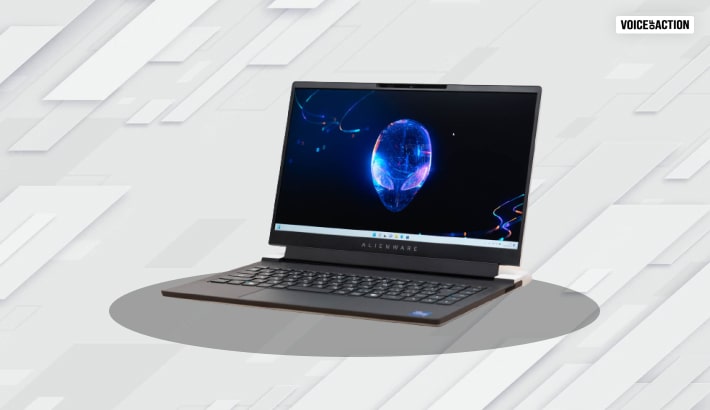 The Alienware X14 has a smaller screen of 14" compared to peers like the Alienware m15 and the Razer Blade 14. This can be attributed to the smaller form factor of this laptop. However, the screen of the laptop is pretty vivid and smooth.
It has an FHD (1080p) resolution and a refresh rate of 144Hz. It also has a response rate of 3ms with the NVIDIA G Sync feature to prevent screen tearing. This is a great feature since it helps you play all your favorite games with higher graphical fidelity.
Processor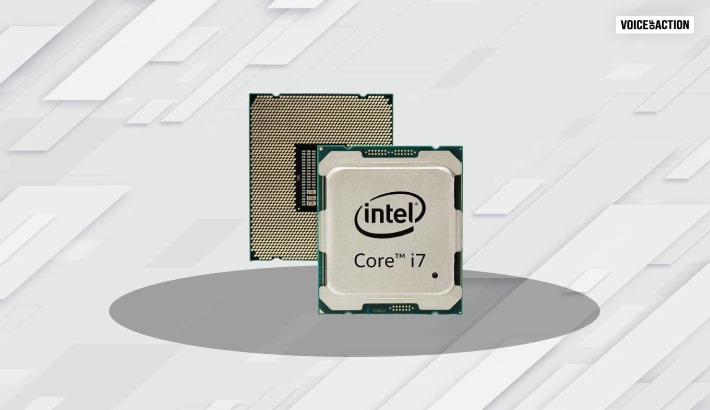 The Dell Alienware X14 is powered by the latest 12th Generation Intel Core i7 2700H. This powerful processor has 12 cores and 20 threads, providing speedy performance. It also has 24MB of cache memory and a turbo boost clock speed of 4.7GHz. This is pretty nifty for gaming laptops in this price range. 
This is a pretty good combination with the graphics card for gaming, which I will explain later.
It helped speed up processes, as the laptop ran lightning fast under all circumstances. I was most impressed with its performance speeding up apps, especially productive ones.
The massive boost I experienced was in the video editing and 3D animation department. Apps like Adobe Premiere Pro rendering are mostly based on the CPU more than the GPU. 
Graphics
One of the most important factors in buying a gaming laptop is its graphics card. The Alienware X14 is powered by the NVIDIA GeForce RTX 3060 6GB LPDDR6 graphics card. This good graphics card helped me play the latest games with high frames, even at max settings. 
The best feature of RTX graphics cards is their ability to support ray tracing on games. Ray tracing produces some of the most realistic lighting and reflection effects on video games, making them feel more vivid and lifelike.
I played many high-end games like Cyberpunk 2077, DOOM: Eternal, Shadow of the Tomb Raider, and Marvel's Guardians of the Galaxy with ray tracing on medium settings. To my joy, all of these games ran at 60+ fps and looked breathtaking.
However, beefier laptops like the Razer Blade 15 and the Lenovo Legion 5 Pro will run these games at higher settings with better FPS. 
When it came to competitive gaming, I was pretty satisfied. I played games like Valiant, Overwatch, Rainbow Six: Siege, and Apex Legends, all at the lowest graphical settings. This is because you need more frames instead of higher graphical quality to gain a competitive advantage.
These competitive multiplayer games ran at frames exceeding the 150 to 200 range, which ran smoothly on this laptop. Since the frame rate is higher than the refresh rate (144Hz), I experienced no screen tearing at all. This was because of the display supporting NVIDIA G-Sync. 
Memory
To support multitasking, the Alienware X14 has 32GB DDR5 RAM with a frequency of 5200MHz – its most impressive feature. This helped run multiple apps at once without any lag or crashes. Here, the dual channelization of RAM (16GBx2) helps a lot.
Storage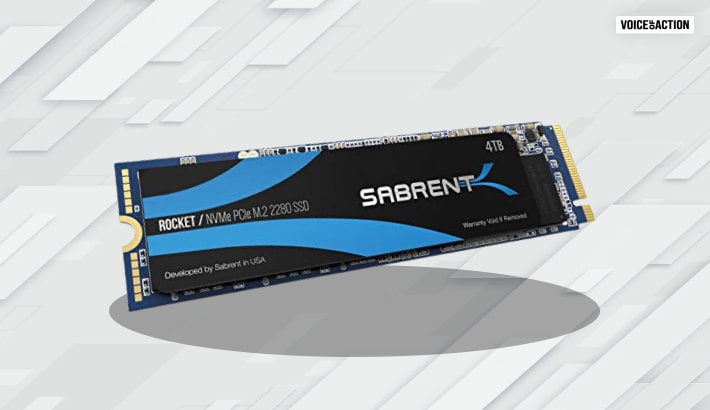 I know that you will like a lot of storage options for your gaming laptop. As the games become more expansive and graphically superior, the storage space required also shoots up. Now we see games like Final Fantasy 7 and Call Of Duty: Warzone requiring storage spaces above 100GB.
Thankfully, the Alienware X14 has 4TB of PCIe NVMe SSD, which will be enough for most gamers and artists. Also, this laptop has an extra PCIe slot, where you can attach an extra NVMe SSD to increase your storage.
Connectivity Options
Regarding connectivity, this laptop has an abundance of it. It has lots of USB ports, both Type C and Type B.
Apart from these, the Alienware X14 has a unique Thunderbolt port that acts as a type C port. Its faster power delivery helped me charge my OnePlus 10R quickly using a USB (in 15 minutes tops). 
I used more productive apps like Adobe Premiere Pro and also did some Twitch streaming. For this, I connected a second monitor using its HDMI 2.1 port without any lag issues.
Battery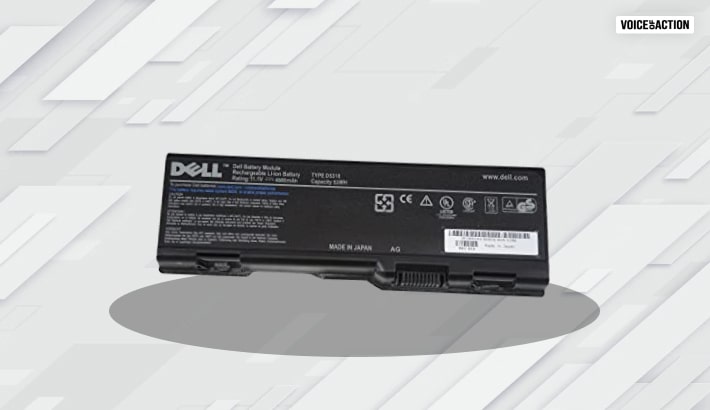 The Dell X14 Alienware has a 6-cell 80Wh Lithium-Ion battery. To test the battery performance, I browsed the web with multiple open tabs. Here, this laptop lasted for around 5:30 hours while unplugged. Regarding gaming, it came down to just 2 hours of Cyberpunk 2077. 
While this is still lower than the Acer Nitro 5, the laptop surprisingly remained cool for hours. It started getting hotter after gaming while charging for 3 to 4 hours. 
Peripherals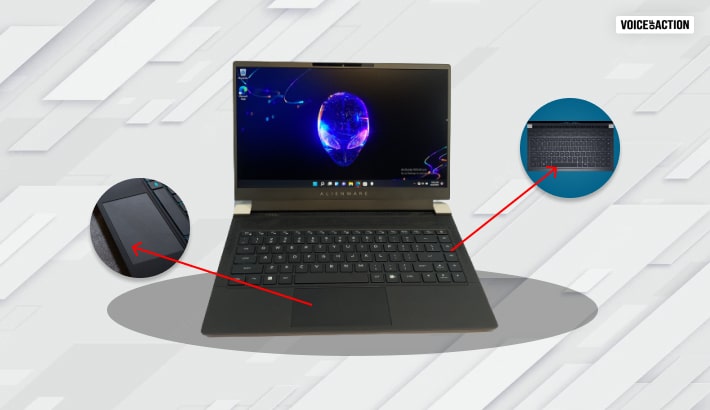 When it comes to the peripherals of this laptop, the keyboard is pretty decent for this laptop. It has RGB lighting with soft keypresses that accurately respond to your keystrokes.
The same can be said for the Microsoft-powered touchpad, which appears to be pretty standard fare compared to other gaming laptops in this price range.
This is not a focus point for me since I use an external keyboard, mouse, and controller for gaming.
Frequently Asked Questions (FAQ):–
Q1. Is Alienware A Reliable Brand?
Ans: Yes, Alienware is a pretty reliable brand because its laptops are produced by Dell, one of the most trusted laptop manufacturers. Also, Alienware produces some of the best high-end gaming laptops, all of which have great reviews.
Q2. Is Alienware Better Than Predator?
Ans: Overall, Acer Predator performs the same as Alienware laptops. However, Acer Predator laptops are cheaper and more affordable, making them the overall better choice for gamers.
Q3. Do Alienware PCs Overheat?
Ans: Yes, Alienware laptops are known to overheat a lot, especially when gaming for long hours, upwards of 5 to 6 hours. However, this is true for most gaming laptops.
Q4. Can Alienware Laptops Be Used For School?
Ans: Alienware laptops have huge gaming specs, making them perfect for hardcore gamers and creative designers. However, school children will find it a bit too powerful and unnecessarily expensive if studying is the goal here.
Final Verdict: A Sleek But Powerful Gaming Beast
The Alienware X14 Review proves that it is a pretty decent gaming laptop for the price of $2599. While it has a great 5200MHz RAM, its battery power leaves much to be desired. However, its gaming performance falls short of higher-end laptops running the RTX 3080 graphics processors. ṣ
Similarly, its 14" FHD screen falls short of other competitive laptops that have 4K or 2K support with 204Hz refresh rates in the same price range.
Overall, it's a great laptop to buy if you are tight on this $2600 budget. However, if you can shell out more, there are other better options in the market.
Pros
Cons
Modern, sleek design great Intel Core 12th Gen CPUPowerful RTX 3060 GPUBattery remains cooler for longer hours lots of connectivity ports
Pretty expensive14" FHD screen is not good enough compared to competitors fewer RGB options when it comes to the keyboard
Additional Reading: