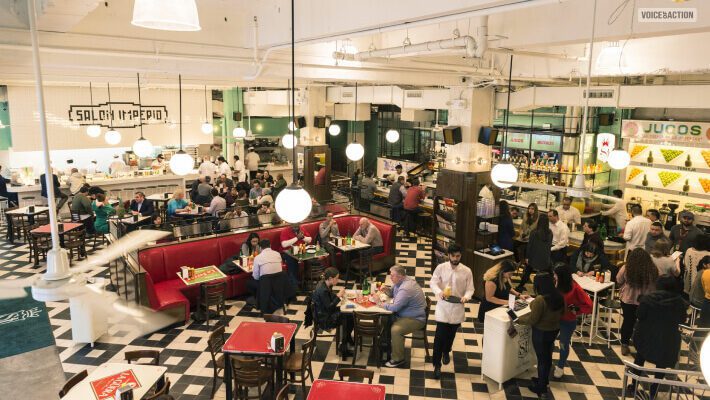 Tacombi was established in the Mexican city of Yucatan in 2006. When the company first started out, it did all its business using a 1963 Combi bus.
The company started by selling tacos all over the beaches of the Yucatan peninsula using their Combi bus. This is how they got the name Tacombi – a portmanteau of the words tacos and their iconic Combi bus. Soon, their combi bus traveled from the Yucatan to the beach town of Playa Del Carmen. Here, the insides of the combi were customized to fit cooking equipment and more.
After four years of running a business selling traditional Mexican tortillas inspired by Vista Hermosa, they entered the US market. In this country, they started their business by selling tortillas and tacos in New York City. Soon, they expanded their business to cover more grounds in the cities of Washington DC and Miami.
Soon, the company got pretty famous for its traditional Mexican dishes, which were reported by customers to be pretty tasty. The company also gained some popularity for its adherence to cashless transactions and digital payments during the Covid pandemic.
Keep on reading to learn more about the dishes that I tasted here.
Tacombi Menu
The main Tacombi menu consists of various Mexican food items. Ranging from Tortillas to Tacos, you will find various mouth-watering and lip-smacking spicy Mexican food here. Here are some of the dishes that I tried:
Barbacoa Taco
Barbacoa Taco is by far one of the best specialties on Tacombi. It's a taco made with beef short ribs that have been cooked in wine and other ingredients. Most users have praised this dish, which has been one of the best sellers on their menu for quite some time.
Many reviewers have claimed that while they do not like Mexican food in general, they love this dish. When I visited Tacombi Miami, I went asking for second servings – a testament to the delicacy of this dish. If you ever visit this place, I would highly recommend this dish as one of the most haves!
Breakfast Tacos
If you are looking to have a tasty and spicy breakfast, you can simply order a plate of breakfast tacos. Tacombi has two different breakfast tacos on its menu for you. I haven't got the chance to taste both of them. However, I tasted one that is made with egg, mashed potatoes, and chorizos.
I was pretty impressed by how aesthetic and appetizing the taco looked as I held it in my hand. Also, it tasted great. It had the right amount of spice in it, which made it spicy enough for my liking.
Other Tacos
I also tasted three different tacos with my friends – chicken, pork, and fish tacos. However, they did not pique my interest and drool me as much as the above two dishes did. In my opinion, they were fairly decent.
My single complaint about all these tacos was the fact that the meat, pork, and fish were a bit undercooked. I went during lunchtime, and the place was pretty crowded. While how crowds can be attributed to the dishes benign made in a hurry, it's still unforgivable to a foodie like me. However, it tasted pretty decent overall.
Tamales
I was looking forwards to tasting Tamales on my visit to the US. This is because I have heard about it a lot but never really tasted them. After I found Tamales on the Tacombi menu, I was super eager to try them out. Therefore, I got myself a chicken Tamale and gorged on it like a starved tiger eating its prey. It definitely did disgust a few people out, but I decided to concentrate on the food.
As a first-time Tamale taster, I was pretty surprised at how good they tasted. However, contrary to popular belief, they were a bit on the drier side, in my opinion. My chicken tamale was served with mole sauce, which made it even tastier. I would definitely recommend you try out the Tamale.
Tostada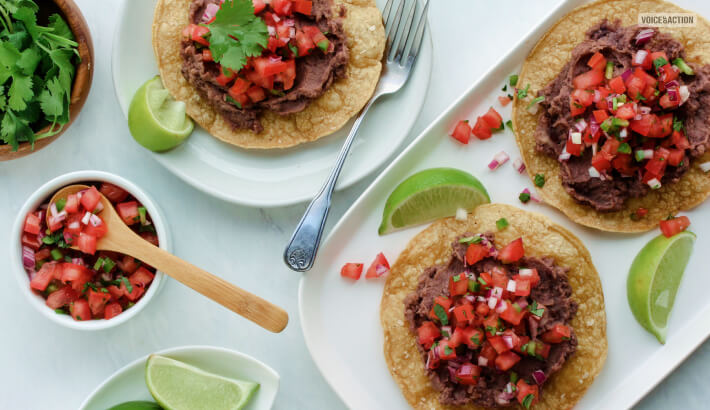 If you love meat and other meat-based Mexican dishes, then I would recommend trying out the Tostada. I really enjoyed the Tostada being served with Avocado and Salsa Verde.
However, even though it's pretty tasty, I only had one complaint – the size was too small for the price! I could have easily had one more to fill my tummy up, but I decided to go for a Barbacoa Taco instead. I would highly recommend trying out this dish if you love meat and want a small snack.
Taciombi User Reviews And Ratings
I scoured the Internet to compare my Tacombi review to other reviews by other customers. Here are some of my findings:
Morisk446 said:
FishMRSG had this to say:
Santiago said:
FAQ (Frequently Asked Questions)
Mexican food lovers have asked many questions regarding Tacombi, like:
Q1. Who Owns Tacombi?
Tacombi was founded by Dario Wolos on the beaches of Yucatan. He started his business selling tacos on beaches on his Combi minibus (hence the name Tacombi)
Q2. How To Find Tacombi Near Me?
Tacombi is available in three cities in the US. These cities are:

➔ Tacombi NYC
➔ Tacombi Washington DC
➔ Tacombi Miami
Q3. Is There An App For Tacombi?
Yes, you can download the Tacombi app on your smartphone to order tacos online and make online payments as well.
More Tacombi, Please!
Tasting several dishes at Tacombi was a great experience for me. I loved the Barbacoa taco (my personal favorite) and the tamales and Tostadas as well. The place was fairly packed, and my orders were served pretty quickly. I would still say that the breakfast tacos were undercooked, probably in order to accommodate a large number of orders.
Pros
Cons
➜ Amazing tacos.
➜ Barbacoa Taco (had to mention this).
➜ Various cocktails are available.
➜ The breakfast tacos were a bit undercooked.
➜ Too small a place for the large crows it tries to accommodate.
More Resources: