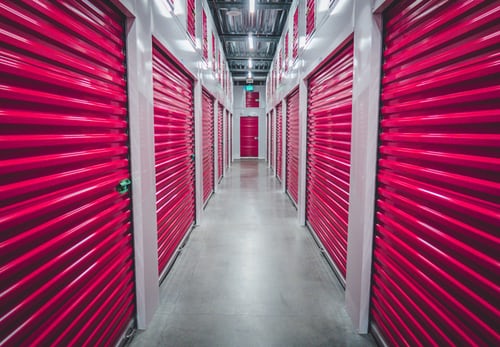 Are you looking for a space to store your Christmas decorations or children's toys? A self-storage unit may be the answer to your storage problems. 
The self-storage industry is huge at present, and it feels like there's a storage facility in every neighborhood, so it's pretty easy to find a unit near you where you can take all the things you have no need of for the moment. 
If you rent a storage unit for the first time, you should know that these solutions are often designed with the customer in mind. So, you don't have to settle for the first rental if you're not happy with its facilities because you'll definitely find one that fits your particular preferences.
The key to successful self-storage is finding the right facility. Therefore, you must understand what the provider offers and what renting one of their units entails. Here is a set of questions that can help you figure out if the storage facility is the right choice for you. 
What are the hours of access?
When you discuss with the storage unit rental manager, ask them if they're open 24/7 or have limited business hours. While some facilities are available during 9-17 business hours, some may open earlier and close later or offer 24-hour access. In case the facility is open 24/7, check if there is someone in the office you can talk to if there are any issues or the employee's work according to a pre-established schedule.   
Do the units have a controlled climate?
Most storage facilities offer climate control units. It's essential to check if the one you rent has this feature because it keeps your belongings at a safe humidity and temperature level. Climate control is necessary, especially when stored in an extremely hot or cold environment. 
What pest control measures do you take?
You don't want rodents or bugs to deteriorate the belongings you place in a storage unit. A trustworthy facility that values its client's contracts reliable pest control services to set traps and spray the property periodically to prevent pests from damaging the items stored in their units. 
Do I have to pay other additional fees besides rent?
Be wary of the storage rental facilities that offer lower rates than average because they may have hidden fees. You want to get the best value for the services you receive, but remember to ask the provider if additional expenses are associated with your unit besides the rent. Most storage spaces have standard fees, including an admin fee and security deposit. 
Do I need storage insurance?
You already pay homeowners insurance, health insurance, and car insurance, so you may not want to spend money on storage insurance. But even if you find it difficult to believe, some facilities ask their customers to get storage insurance. Find out if the rental you pick offers it or requires you to purchase it from a third-party service. 
Before renting the storage unit, ask the provider to visit the facility in person to check how clean it is and the level of customer service you expect to receive when you store your belongings. 
Read Also: