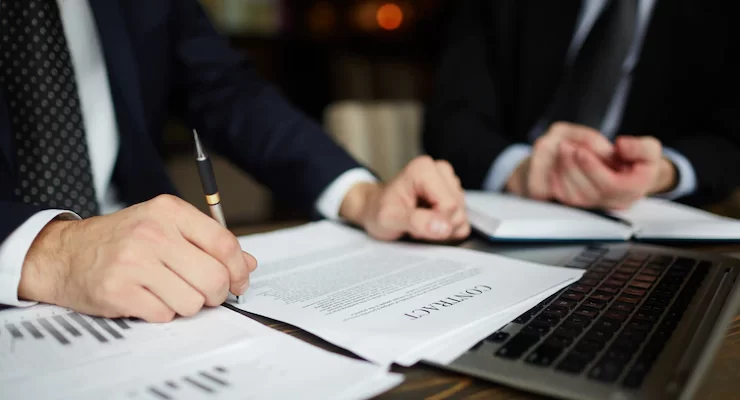 Filing for bankruptcy can get you out of burdensome debt and get your finances in order.
But the filing of bankruptcy and its process tends to be difficult since various laws are involved, so it is challenging to go through the process yourself. Here bankruptcy attorney is a saviour.
Even though there is no wrong in filing the case without any legal help, it is recommended by experts to let a bankruptcy attorney take care of your bankruptcy case.
So let's look at what a bankruptcy attorney does for you and how you can decide whether you need an attorney or not.
Who Is A Bankruptcy Attorney?
A bankruptcy attorney is an experienced and skilled individual who has a law degree and a license to do business.
Bankruptcy Lawyers are specialized in giving legal advice about bankruptcy, preparing legal paperwork, and providing legal representation in the court.
Your bankruptcy attorney will guide you throughout the process of bankruptcy and offer legal advice regarding:
Is filing bankruptcy the right option, or is there another way you can go with your case?

How does the process of bankruptcy work, and what to expect?

Which type of bankruptcy should you file?

What types of debts can be reduced, and which can be done away with?

What information is needed, and which paperwork needs to be completed?
Whether You Will Be Able To Keep Your Assets After The Case Is Over
So, in short, your bankruptcy attorney will keep you in the right legal direction because they are skilled and experienced in dealing with similar cases.
But if you handle your case yourself, you may make mistakes that may delay your case, dismiss your case or have adverse financial consequences.
Before hiring the bankruptcy attorney, you have to know under which section your case goes. For example, for bankruptcy, there are two sections one is for chapter 13 other one is for chapter 7.
The chapter 13 bankruptcy attorney is different from a chapter 7 bankruptcy attorney workings. So before searching the command with a bankruptcy attorney near me, you have to know under which law chapter your case goes.
What Are The Signs That You Need A Bankruptcy Attorney?
Financial hardships rarely occur overnight; the path to bankruptcy is a gradual process, which gives you many red signals and warnings that things are worsening.
But if you ignore these warnings, all your finances can fall apart and get ruined. And you have to hire an attorney for bankruptcy to avoid the lawsuits.
Most of the people are searching for a bankruptcy attorney near me. Before hiring, the person goes through their reviews and evaluates their performances.
In the end, you are left with nowhere to go except to declare bankruptcy. Some of the most obvious signs that your bankruptcy is imminent include:
An adverse event like divorce, job loss, or medical emergency has put your finances in disorder.

Your credit cards are maxed out

Your debt is growing with each passing month

You use credit cards to pay for your daily expenses like utilities or groceries.

You are only making minimum monthly payments on overdue bills

You are no longer eligible for debt-relief programs

Debt collection agents are calling you everyday

Creditors are threatening you or suing you over unpaid debts
If you are facing these issues, then know that your bankruptcy is imminent and that you need a bankruptcy lawyer. Visit Sasser Law Firm today to consult with experienced and skilled bankruptcy attorneys for legal advice.
Conclusion
Going for a Bankruptcy attorney should not be the first option you go for resolving your debts, but it offers a great solution in many situations.
The decision to declare bankruptcy requires a proper thought process because there are various drawbacks to it.
It can become an obstruction for getting security clearances and can negatively affect your credit for 7 to 10 years.
But despite this, if you are unable to solve the issue within five years' time, then bankruptcy is the only feasible option you have. So consult with a bankruptcy attorney to find out your legal options.
Read Also: