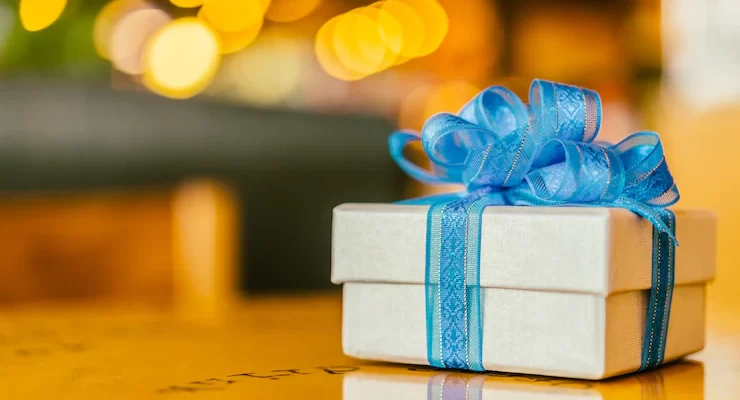 Is your kid's birthday coming up? Then you must be in a fix because finding the right gift for your kid is challenging. Of course, we all want to give something cool to our kids on their birthday. However, we also want it to be practical and economical.
After all, kids grow out of their presents in no time, and you don't want to invest in something insanely expensive, especially when your child is not that old.
The gift for your kid's birthday has to be awesome because they will remember that even if they don't remember the huge birthday party, you throw them. So, consider your options well before you buy one, and in this blog, we are sharing a few things you can consider presenting to your kids on their b'day.
Overview: 
The big bicycle
Trampoline
Elephant and piggie: The complete collection
Lego set
A piano or guitar
Skateboards
A pottery kit
A wooden journal
1. The big bicycle
It's time for your kid to grow up and ride the big bicycle. According to the age and mastery of balance, you can get a bike with training wheels or not. However, do go for a sturdy, quality bicycle that is not only light but adjustable too. It is better to go with the kid to get their bike so that you are assured that their height and weight are compatible with the bike.
2. Trampoline
The pandemic has shown us the need for kids to have adventurous sports or toys at home. A trampoline is one such thing that you can gift to your kid if they love adventure or if they are jumping up and down throughout the day.
You can put them in your garden and let the kids enjoy them during breaks or when their friends are over. It's an exciting gift that they will love to have. Visit https://www.lifespankids.com.au/, and you will find a number of options to buy trampolines for kids of every age.
2. Elephant and piggie: The complete collection
For kids between the age of 6-8 years, this is an ideal birthday gift. If your kids love to read or you want them to read more, elephant and piggie: the complete collection is a perfect book collection for them to get started. Teachers and librarians agree that every kid who reads this book falls in love with them. The collection comprises 25 titles and will keep your kids engaged throughout.
3. Lego set
Lego set is one game that kids of all ages will love to have. They also help with brain development as making them requires creativity and concentration. You can get different types of lego sets, from Star Wars to Harry Potter. Go with the one you think your child will love the most. It's a perfect gift for a young boy whose energy levels are increasing daily.
The gift for your kid's birthday has to be awesome
4. A piano or guitar
Does your child show an inclination towards music? If yes, then nurture it by giving them a piano or guitar. Letting them hone their skills and playing an instrument is a nice way to express their emotions better.
5. Skateboards
Skateboards are another exciting present to give to your kids on their birthday. They can learn a new skill, which will keep them busy for a few hours a day. Also, skateboards are fun to use. Buy light, durable, and sturdy skateboards for your troublemaker.
6. A pottery kit
We remember the days when we used to play in the sand and make castles. It was fun! These days kids don't have exposure to sand, and parents don't want them to play with sand outside. So, bring the fun to them with a pottery kit. Go with one which has clay and multiple tools. Your child can make fun monuments out of the clay and enhance their imagination.
7. A wooden journal
For your young daughter, a beautiful journal is a must. As she grows up, she will face various emotions and be unable to share them with you. Therefore, gift her a journal where she can scribble her feelings without fear. Also, it helps her develop a good habit, which can keep our mental health good for years to come.
Look beyond the gifts we usually give to our kids on their birthdays. It will unveil many options that are worthy of your money and time.
How can having a customized app boost your business?
Additionals: