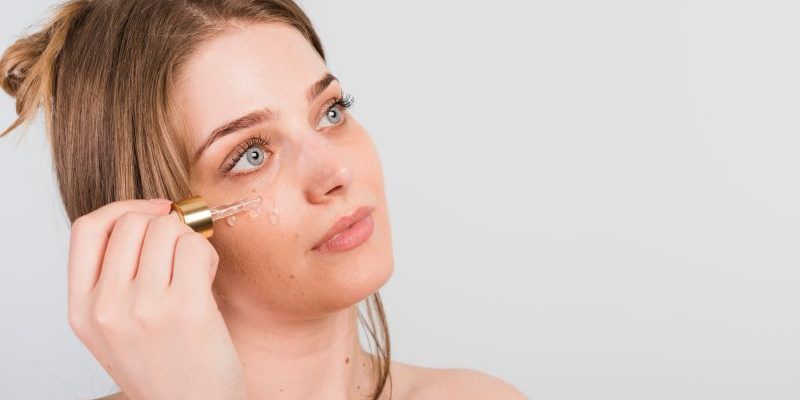 Frequent exposure to UV rays, pollutants, and free radicals in the environment can be detrimental to our skin. Dark spots, scars, and blemishes are common outcomes that lead to dull skin.
However, nature has bestowed us with the most potent nutrient to fight skin damage and pigmentation.
This nutrient is none other than vitamin C. Skincare products with Vitamin C will aptly hydrate and lighten your skin, making it soft, supple, and blemish-free.
Why Use a Vitamin C Serum for Face?
Collagen levels of the skin reduce with age and daily exposure. It causes sagging, wrinkles, and pigmentation.
Vitamin C plays a vital role in stimulating the growth of new collagen protein in your skin. It considerably reduces the existing damage and prevents future degeneration.
Amongst the different Vitamin C products available on the market, using a serum is highly recommended. This is because a Vitamin C serum for the face is highly concentrated and has a quick-absorbing and non-greasy formula.
What are the benefits of using a Vitamin C Serum?
Vitamin C serums are hailed for their amazing skin reinvigorating properties. A few of the myriad benefits of using this ingredient are:-
Provides adequate hydration and restores skin's natural glow
Especially effective in lightening pigmentation, blemishes, and scars
Counter the damage caused by routine sun exposure, air pollution, and hard water
Regular use ensures blemish-free, even skin toned skin with an exuberant glow
Are our Vitamin C Serums Suitable for all Skin Types and Age Groups?
Yes, a Vitamin C serum made from natural ingredients like Kakadu plum is suitable for all skin types. Since age and exposure-related skin degeneration start in young adulthood only, Vitamin C serum can be used by everyone aged 18 years and above.
How to choose the best Vitamin C Serum?
With so many brands offering Vitamin C serums, it is essential to choose one that suits your skin type and is not harmful. Follow these tips to choose the best and most effective Vitamin C serum:
Opt for products with powerful natural ingredients like Kakadu plum, which has 100x more Vitamin C than oranges.
It should be free of preservatives, sulfates, and parabens.
It should have a super-light and fast-absorbing formula.
Steps to Incorporate Vitamin C in your Skincare Routine
You can incorporate Vitamin C serum in your skincare routine hassle-free. The best part is that it doesn't require sizable time or effort. Just follow these steps:
Start by cleansing your face with a suitable face wash. Rather than using a harsh one that strips your skin of its natural moisture, opt for one with natural anti-aging and antioxidant properties like mulberry extracts.
Use a toner to remove any last traces of dirt, grime, and impurities stuck in your pores after washing your face.
Now, take 4 to 5 drops of the Vitamin C Serum in your palm. Lightly and evenly apply it to the face and neck for 1-2 minutes. Make sure your fingers move circularly and upwards. Don't wait too long for the serum to get absorbed by your skin. Its fast-permeating texture ensures that all of it gets soaked up within 60 to 90 seconds.
Apply a generous amount of Vitamin C creme to hydrate your skin.
End the skincare routine by creating a protective layer of sunscreen.
Ideally, this skincare routine should be practiced twice a day to display the best results. If you are running short of time on certain days, make sure you take out time to follow this routine.
It hardly takes 5-10 minutes and gives you long-term results. Following this routine before stepping out for the day will ensure your skin doesn't fall prey to harmful environmental factors.
Which is the best Vitamin C Serum?
Whenever you buy a Vitamin C Serum, it is best to opt for a chemical-free composition. The Lotus Herbals WhiteGlow Vitamin-C + Gold Radiance Serum is the best vitamin C serum that keeps your skin soft, supple, well-hydrated, and glowing all day long.
Its patented Vitamin C Formulation with 24 Karat Gold boosts your skin renewal by restoring degenerated collagen and lipids. The potent combination protects your skin against harmful pollutants and UV rays.
This all-natural product imparts a much-coveted, charming radiance to your face with regular use.
Conclusion
Many dermatologists have propounded the myriad benefits of vitamin C for your skin in recent years. As a result, the market is flooded with vitamin C serums, creams, and oils.
If you wish to incorporate Vitamin C into your daily skincare routine, you must always opt for a cruelty-free product devoid of toxic chemicals.
The Lotus Herbals WhiteGlow Vitamin-C + Gold Radiance Serum has earned rave reviews for its quick results. For soft, smooth, youthful, and glowing skin, incorporate this Vitamin C serum for the face into your daily skincare routine today!
 Read Also: