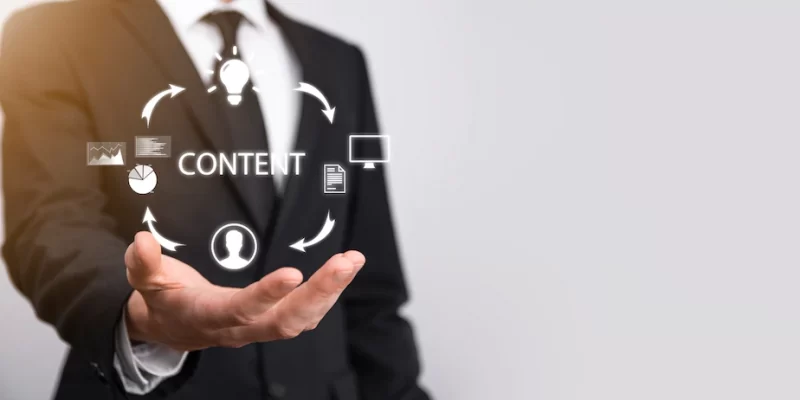 According to Google, the search engine processes over 6.9 billion searches every day.
If you're looking to get in front of your ideal customer, showing up in their search results is a great strategy. One of the best ways to do this is by taking advantage of SEO content marketing.
SEO content marketing is a great way to generate organic traffic to your website. Let's take a look at what you need to know to get started.
Principles of Content Marketing and SEO:
Content marketing is all about sharing valuable content with your audience. This can help them solve their problems or understand a topic. In the process, they also come to know that your brand is an expert in that field.
By showing that you are a knowledgeable source, people will be more likely to buy your products or services because they know they can trust you.
Content marketing can even be tailored to meet your audience in their specific stage of need. Whether they are just looking for information or trying to find a solution to their problem, you can meet that specific need with your content.
When you add search engine optimization (SEO) into the equation, you can serve your audience even better. SEO helps search engines find your content.
This, in turn, helps your content pop up for your audience when they search for certain terms.
1. Create a Plan
In order to get the most out of SEO and content marketing, you need to create a plan. Start by doing keyword research.
This will help you figure out what your audience is looking for online. When you write your content, you can center it around these keywords.
You should also determine how often you will post content and how you will share it. Make sure to create an editorial calendar you can actually stick with.
2. Produce Quality Content
Once you create your SEO content marketing strategy, you can start to put it into action. Every piece of SEO content you create should be relevant and highly valuable to your readers. You want them to leave feeling like they got something out of the experience.
It's also critical that you pay attention to small details in your writing. Even something as simple as the error found here can make your reader feel like maybe you're not the best source of knowledge. Remember, you want them to feel that you are a source to be trusted.
3. Get Your Website on the Map
While you're writing your content, you want to incorporate SEO strategies. For instance, you need to include your keywords in natural, but important ways.
This includes adding the keyword to headers, the introduction and conclusion, and the meta description.
If you offer localized services, you may even want to consider adding local SEO strategies into your plan.
Incorporating content marketing and SEO into your website may be a little daunting at first.
But by learning more and becoming more skilled at implementing your SEO strategies, your content will be more likely to show up in readers' search results.
If you really struggle, you can always hire an SEO marketing agency to make the process easier.
Take Advantage of SEO Content Marketing
SEO content marketing is a great way to get in front of your audience and build your reputation as a trusted resource. Start by creating your plan, then be consistent about following through. Over time, you should begin to see results.
If you found this article helpful, make sure to check out our other articles too.
Read Also: