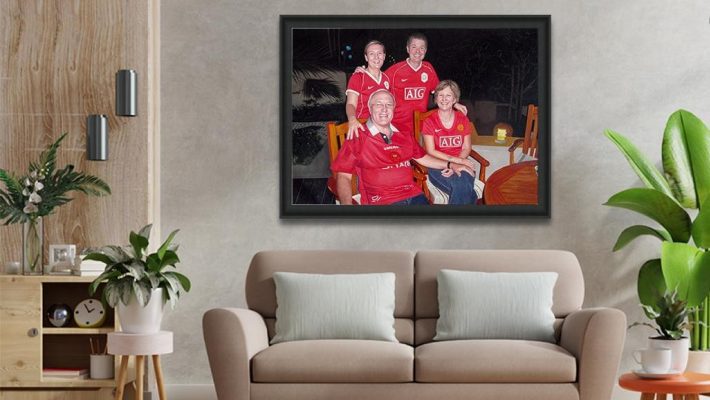 Moved in a new cabinet, a sofa set, a lounge chair, and other pieces of furniture. Congratulations! But the only thing that is left behind, which is somehow affecting the vibe of space, is "bare walls". And you can't stare at those stark walls anymore!
I get it you're looking for some amazing wall decor ideas—perhaps, a beautiful family portrait or wall art that can really make your living room welcoming.
As every new flat owner says, living room walls must have some personality, character, or maybe some colors that can really amp the entire space. In order to style your walls, I've curated 7 stunning living room wall art ideas that can help you—as a new owner or landlord.
Here Are Some Stunning Wall Art Ideas:
1. A Landscape Portrait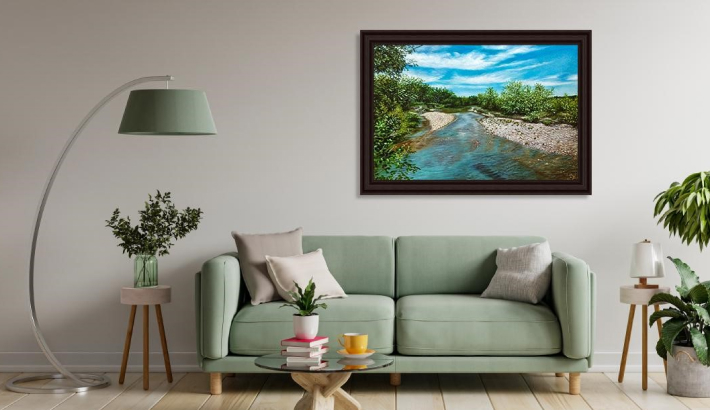 Always mount an artwork that can adorn blank walls, and draw extra attention to your living room furniture. Having said that, the first picture that pops right into my mind is a landscape portrait.
You may have discovered the wonderful Douro Valley (Portugal), Mont-Saint-Michel in France, or the local landscape, and taken great pictures! Instead of dumping them into your system, you can flip them into a landscape portrait that can look incredible on your living room wall. This wall art idea works in both—small and large-sized living rooms.
2. Wood Carved Buddha Art
Bring peace and aura to the busiest place of your house! This meaningful addition can certainly change your vibe—it's a good omen to have it mounted on living room walls.
Since your house has a lot of hassle, the presence of Buddha art can certainly drive positivity and serenity to your environment, and make the wall look welcoming!
3. Silhouette Wall Art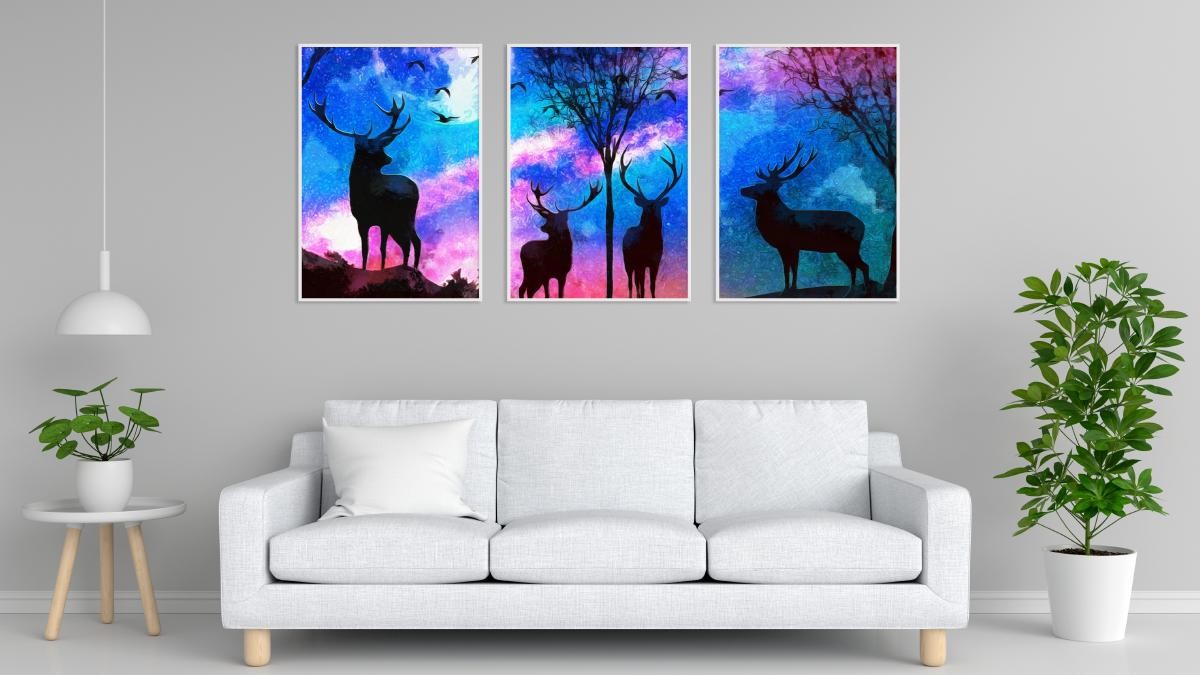 This can be stunning wall art for your living room, bedroom, or dining room. A high-quality Deer Silhouette canvas will look mesmerizing above your sofa set.
This piece stands out as it's made with attention to detail, appears colorful on walls, and completes any living room furniture.
4. The Abstract Cloud Art
Do you have silver-textured walls? If so, this abstract cloud painting may perfectly amp up your wall. It's one of the wall art ideas that require things in the right manner.
For instance, a mesh silver-colored sofa set with a brown wooden chair, and a silver textured background—these arrangements are enough to embrace this stunning piece of art. It will look unexpectedly amazing behind your sofa set under the light from the ceiling.
5. Wall Letter Art
Flow with the trend by grabbing this wall letter art for your living room. Collections of different wall letters will make the wall look artistic. In fact, you can DIY it or get several colors, sizes, or patterned wall letters to create a whimsical look on your blank wall.
For instance, there is art with several letters such as Peace, Home, Beautiful, and Family that look great on living room walls.
6. 5-Pieces Wall Art
Wanna dress up your bare wall? If yes, this can look great as they're 5 pieces, in which a couple of pieces are in the same size. When mounted in a proportion, these appear phenomenal above your sofa. Plus, when floor/ ceiling lamps' light falls on them, they certainly display their true beauty.
Choosing a bigger one can be best as it will dominate bare walls with their colors and patterns. Don't worry your wall won't look cramped!
7. A Wooden World Map Art
Looking for something that can display your passion for traveling? This wooden world map art can be a go-to wall decor idea for a living room. This map emphasizes major states/ countries that are known for their tourist attractions.
For instance, Brazil, Canada, and the USA. It's one of the unique approaches to adding life to a bland wall and matching the sleek-wooden furniture of the living room.
Conclusion
These are some great wall art for your living room walls. A well-styled, handcrafted family or landscape painting can look visually stunning on your bare wall.
It has the right colors, textures, and more importantly a story that evokes emotion. You can also go ahead with other wall art ideas shared above; make sure you tell us by commenting below!
Read Also: